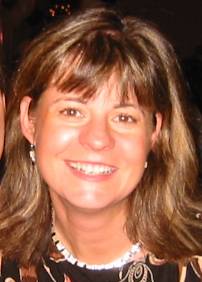 Susan Napolitano, Ph.D.
Biography
Dr. Susan Napolitano is a seasoned psychologist who specializes in clinical and forensic services. She has more than 20 years of clinical experience and more than 15 years' experience as an expert witness in civil and criminal court cases.

A native of New York, Dr. Napolitano earned a bachelor's degree in psychology from LeMoyne College in Syracuse, N.Y. and a master's in clinical psychology from Fairleigh Dickinson University in Madison, N.J. She completed her Ph.D. at the California School of Professional Psychology in Fresno, CA. in 1991 followed by two years of post-doctoral training in child, adolescent and adult clinical psychology at the Sullivan Center for Children.

Dr. Napolitano's professional background includes more than 15 years as assistant clinical director and senior staff psychologist at the Sullivan Center in Fresno. She served as chief of staff at Cedar Vista Hospital in 1999 and formerly worked as an adjunct faculty member of the California School of Professional Psychology.

As an expert witness, Dr. Napolitano has testified on behalf of prosecutors, plaintiffs and defendants in dozens of cases involving sexual abuse of children, sexual abuse allegations, malpractice and personal injury. She is an expert in Child Sexual Abuse Accommodation Syndrome (CSAAS) and received training by the Child Abuse Training and Technical Assistance (CATTA) centers as a Child Forensic Interview Specialist. Dr. Napolitano served as Child Forensic Interview Specialist with the Madera County Child Forensic Interview Team (CFIT) from 2006 through 2010.

Dr. Napolitano has provided court-ordered Child Custody Evaluations for more than 15 years. Her far-ranging forensic experience also includes the preparation of more than 1,200 Mentally Disordered Offender evaluations for the California Department of Mental Health Forensic Services, Mentally Disordered Offender Unit.

Dr. Napolitano serves as a divorce coach and child specialist with Central Valley Collaborative Law Affiliates. In the collaborative process, she and other legal and financial professionals help divorcing couples settle disputes in a civilized and dignified manner.

Dr. Napolitano is a member of the American Psychological Association, the Association of Family and Conciliation Courts, California Psychological Association, the San Joaquin Valley Psychological Association and the National Register of Psychology providers. She is a past president of the San Joaquin Valley Psychological Association and served for eight years as editor of the San Joaquin Psychologist.

In 2000, Dr. Napolitano received the Distinguished Psychologist Award from the San Joaquin Valley Psychological Association.

In the community, Dr. Napolitano serves on the board of directors of Infant of Prague Adoption Service and the advisory board of Survivors of Suicide Loss.